The Doctor
Dr. Joseph J. Pacelli, D.C.
Doctor of Chiropractic

Dr. Joseph J. Pacelli is a graduate of Villa Park High School and completed his undergraduate studies at the University of California, Santa Barbara. He earned his Doctorate degree from the Los Angeles College of Chiropractic. He continually attends post-graduate seminars, providing him with the latest techniques available.

Dr. Pacelli's extensive background in athletics, both at the competitive and recreational levels, gives him tremendous knowledge of sports injuries. His knowledge of athletic injuries allows him to provide proper rehabilitative exercises to patients to strengthen musculature and support chiropractic care.

As a Certified Health Coach, Dr. Pacelli regularly speaks to small groups as well as large organizations. He always provides the most current nutrition and lifestyle information. From the moment he started his chiropractic practice, Dr. Pacelli has helped thousands of patients, from newborn babies to thriving seniors.


---
MARK. S. JOHNSON, D.C.
Doctor of Chiropractic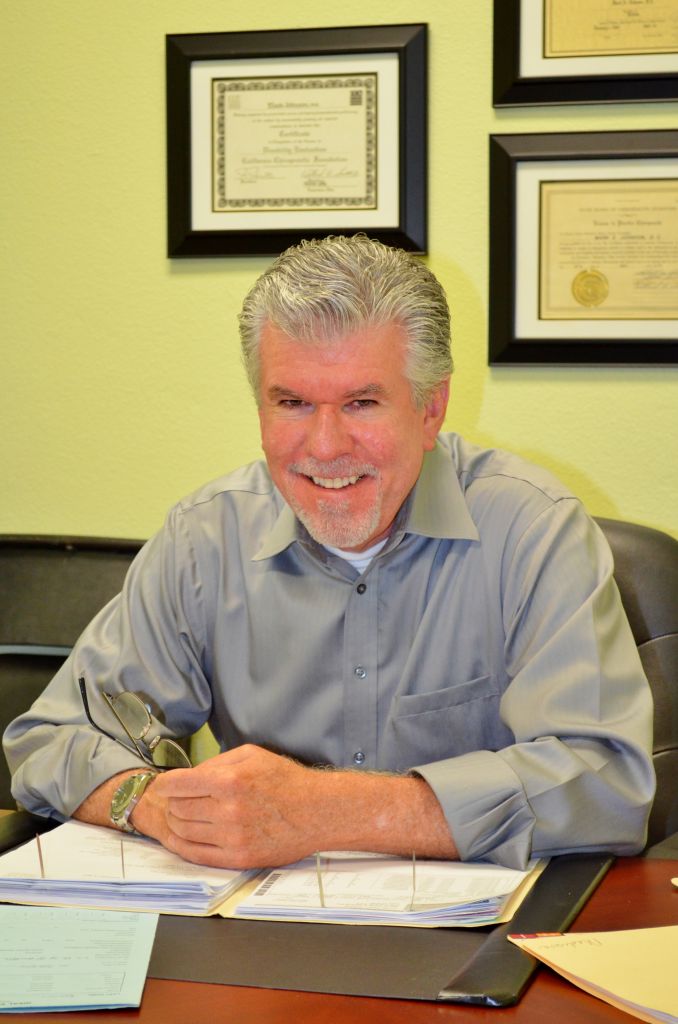 Dr. Mark S. Johnson earned his Doctorate from the Los Angeles College of Chiropractic. Dr. Johnson has special training in auto accident reconstruction and has participated in programs at the Spinal Research Institute of San Diego and Texas University A&M. He is a fellow of the Academy of Forensic and Industrial Chiropractic Consultants and a qualified medical evaluator for California. Dr. Johnson is a Certified Medical Examiner for the Department of Transportation. He performs physical examinations for drivers who operate commercial vehicles on our roads and highways to ensure the safety of the public.