Physical Therapy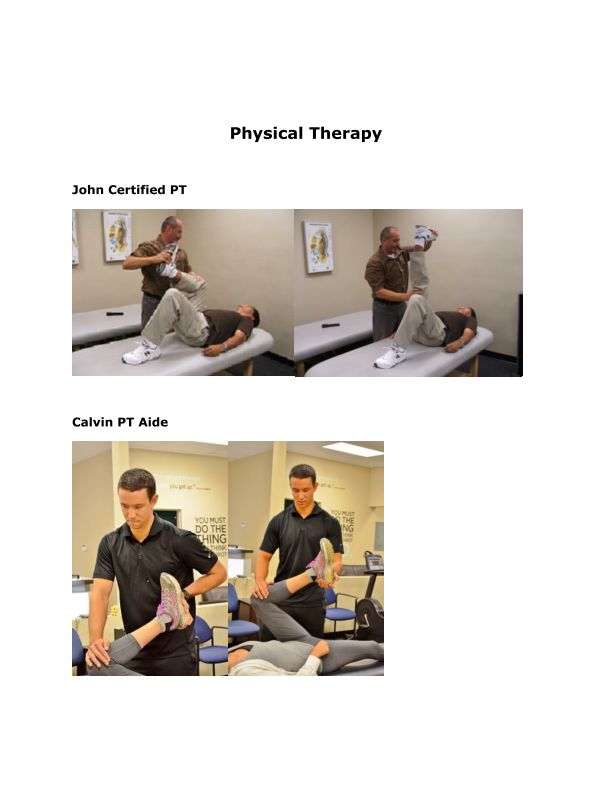 The goal through physical therapy, is relieving pain and restoring lost function through physical exercise and therapy with our personal fitness trainers and medically supervised weight loss programs.

We believe that when you use the Ideal Health and Wellness fitness gym on a regular basis you will want to work out in such a way as to maximize your health and well-being, not just your biceps.

Our Physical Therapists, Fitness Coach / Personal Trainers, will take you through workouts that are customized to your fitness level and the goals you want to achieve. We can also provide a free consultations with the Physical Therapists or our staff registered Dietitian Nutritionist, whenever needed.

We don't have the big gym, where people rarely use their membership and have a difficult time using the fitness equipment, thus they rarely see results! We have a personal fitness gym, a place where you actually lose weight, become toned and strong, where posture greatly improves, where you feel & look good, a place to enjoy coming to, a place that is safe, where are Certified Physical Therapist and skilled Personal Trainers are available, all in an environment that addresses each individual's body.


Treadmills
Ellipticals
Recumbent Bikes
Free Weights
Power Cage
Free Motion Weight Machines

We understand that making a decision to work out is difficult. That's why we offer you an opportunity to try us first before making any commitment. Ask about our free trials.

We're proud of what we do here and feel given a chance you'll want to get and maintain your health with us. Thank you, we look forward to personally meeting you in the gym.

Call today and set up your first training session 714-832-2273